ADVANCED CARDIOVASCULAR LIFE SUPPORT
The ACLS course builds on the livesaving skills provided by the BLS curriculum, continuing to emphasise the importance of uninterrupted, high-quality CPR and introducing appropriate advanced interventions.
The course curriculum is based on the most recent American Heart Association Guidelines Update for CPR and Emergency Cardiovascular Care (ECC) and follows the guidance of the International Liaison Committee on Resuscitation (ILCOR).
The course is aimed at healthcare professionals who either direct or participate in the management of cardiopulmonary arrest or other cardiovascular emergencies and for personnel involved in emergency medical services.
Basic life support skills, including effective chest compressions, use
of a bag-mask device, and use of an AED
Recognition and early management of respiratory and cardiac arrest
Recognition and early management of peri-arrest conditions such as symptomatic bradycardia
Airway management
Related pharmacology
Management of ACS and stroke
Effective communication as a member and leader of a resuscitation team
Day 1

BLS Assessment
Introduction to ACLS
CPR & AED
Introduction to ACS
Introduction to Stroke
Introduction to Cardiac Arrest
ACLS Rhythm Review
ACLS Pharmacology Review
Airway Station
Respiratory Failure / Respiratory Arrest
Day 2

ACLS Case: Cardiac Arrest
ACLS Case: Bradycardia
ACLS Case: Tachycardia
ACLS Case: ACS
ACLS Case: Stroke
Megacode Practice
Megacode Testing
Final Exam
Location
X3SI Training Centre
1-3 Jalan Sierra 10/1
Bandar 16 Sierra
Puchong 47120
Selangor

Upon successful completion of the course, participants receive an internationally recognised certification from Austere & Emergency Medicine International in ACLS, valid for two years.
Re-certification can be achieved by attending a refresher course, or by completing a portfolio of ongoing learning and taking the re-certification exam.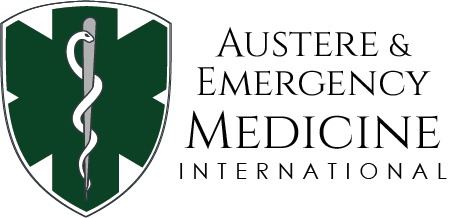 Course fees include 2 lunches, tea, coffee, water, fruit and light snacks.
If not called for a waitlist date, your enrolment is redeemable for any open enrolment course of the same title within the following 12 months. If no course of the same title is offered within that period, your purchase will be refunded.