EMERGENCY, PREHOSPITAL &
AUSTERE MEDICAL
X3SI was born of the desire to improve the availability and quality of first aid, austere medicine and pre-hospital emergency medical education available in South East Asia.
In addition to medical education, X3SI also offers adventure and event support, experiential programme and curriculum development, instructional design, eLearning solutions and a variety of consulting and professional services.
Increase the chance of surviving cardiac arrest by up to 70%
Did you know that the timely application of an AED can increase the chance of surviving an out-of-hospital cardiac arrest by up to 70%?
Stay up to date with the latest from our team and the industry.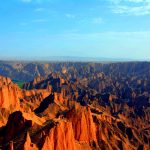 Blog
At 0900 on Saturday 22 May 2021 (yesterday), 172 participants embarked on a 100-kilometre (62-mile) cross-country ultra-marathon race in Yellow River stone forest, known as the Huanghe Shilin Mountain Marathon,
Read More »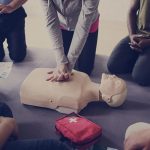 Blog
How To Perform CPR The International Liaison Committee on Resuscitation is an international organisation that periodically publishes resuscitation guidelines based on good scientific evidence. There are various regional bodies such
Read More »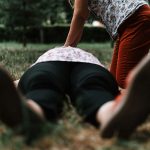 Knowledge Articles
The Importance of Bystander CPR The human body is a truly amazing thing, but behind all of its complexity, there are three core processes that are responsible for keeping us
Read More »
Hear what people say about X3SI
As someone who likes the outdoors and occasionally organizes group trips for a group of scouts, I found the knowledge gained from the WFA course really helped boost my confidence in handling minor emergency situations in the wild, and what needs to be done should a major incident happens (pray they don't happen!!) Damien is a wealth of knowledge, there is no incident too small to be treated as emergency! Thank you for the 2 days full on wilderness first aid session!​
Getting certified in Wilderness First Aid offered me a very complete learning experience. The instructor, Damien Santer was professional, showed his expertise in the subject matter and offered a class that was catered to easy learning. I found the entire experience to be very educational and practical and believe that everyone should get certified in Wilderness First Aid if they love the outdoors and want to explore the outdoors fully equipped with the right First Aid knowledge.​
I learned so much in my WFR training. I was really excited to get medical training for a wilderness context and with all the hands on learning I feel more confident going into a wilderness environment, tackling an emergency or dealing with day to day minor issues. It was also really cool to learn to lead a group in a tense situation.
I had an amazing time learning wilderness medicine. The instructors were awesome, they made sure that we all understood the materials and how it can be applied in different situations.​